WELCOM HALLOWEEN
ABOUT ME
I don't like definitions, but if it is necessary for you to have an idea about me, I want you to know that I consider myself a very simple but passionate girl, a lover of good sensations and feelings, I can also say that I'm quite sensitive and I have a big heart. My idea of a "successful" model is the one where the model enjoys her show, putting her happiness and comfort before any tip, managing to create a space where she can be herself without fear of being judged or criticized, and of course, surrounded by a great group of knights who protect her and create an atmosphere of good energy together, I love good vibes!. I like to think that in this space we will not only get moments full of sexuality, I also enjoy moments of laughter and interesting conversations, as well as demonstrations of affection everyday, that is why I always ask you, "how do you feel?" "How was your day?".
MY SEXUAL FANTASIES AND FETICHES
I am looking for a man capable of dominating my pleasures. A man who dominates me and makes me feel the power of him. That he brings me hard under his sweaty body. After he sodomed me as he grabs me by the neck making my breathing controlled by his hand. Feeling the cock of him in my pussy makes me wet with pleasure.
ABOUT MY TRANSMISSIONS
I enjoy the art of tempting through the screen, generating desire, that previous moment that drives you to madness, as well as showing how good you make me feel with your vibrations and how sometimes it simply makes me lose my mind. I also like people with good energy and with good musical tastes, I like to enjoy good music during my shows Dare to immerse yourself to my transmission and forget about the outside world. Come to my hedonist world and take your satisfied fantasies and wishes while new adventures are born next to me. In my shows you can find empathy, sensuality, perversion and perfectly balanced human warmth (I can not lie, the lust of my body allows me to balance alone in every orgasm) come and feel that it is to have a woman capable of satisfying you completely.
El orden de una mujer con curvas Las mujeres con curvas han sido víctimas de la sociedad, independientemente de su género aquellas mujeres que se han sentido humilladas y alejadas bajo la sombra. Mundo aterrorizado de sí mismos, nos hemos enfrentado día a día a un espejo muchos con miedos y otras con ganas de seguir luchando. Gianna es una mujer empoderada y tienes el coraje de alzar la voz, soy una mujer con curvas que ha sido despreciada por muchos y hoy despierta un sentido común a quienes tienen miedo de mostrar su cuerpo debido a las emociones que han marcado su huella en su vida. Nos levantamos para luchar y alzamos la voz para que nos tengan en cuenta "Las mujeres si importar nuestro tipo de cuerpo valemos más por dentro que por fuera"
RUELES
•BE RESPECTFUL •USE THE TIP MENU •DO NOT DEMAND •USE TIP NOTES TO ASK QUESTIONS •DO NOT MENTION OTHER MODELS NAMES IN MY STREAM •HAVE FUN!
FOR MY FANS
Find here Daily posts ❤ Custom photos/videos ❤ The hottest moments of my stream ❤ А little bit from my life ❤ You can cum hundred times with my video❤ Join my club and we'll have a blast together you can slip in my Dm for special requests.
MY DREAMS
I have many dreams that I know I can achieve here with you and that fills me with motivation, you will know in due course, for now I am going for my plastic surgery, I want to look and feel better, so that will be my first goal and I want you to be part of this dream and then enjoy the results. Stripchat has changed not only my life, also the way I see the world and the way I think... Now I consider myself a person with a much more open mind, self-confident, with good self-esteem, much more sensitive to the problems of others, and ultimately I´m an independent woman, with the possibility of deciding in each area of my life, what to do, what I want, and how I want it. Being here has allowed me to discover many things that I did not know about myself, in mind and body, and ultimately it has given me the opportunity to believe that my goals can be possible no matter how great they seem. That's why I thank you for every little and huge tip, thank you so much
✨ My favorite toys ✨
ask for control and make me vibrate like never before
SUBSCRIBE TO MY FAN CLUB
My fan club is a special place for all my wonderful fans where I post exclusive content just for them. Subscribe to see what no one else gets to see! If you join as a Lord or Prince you get we can chat back and forth on messenger! Want to talk to me when I'm not online? ___________________________________ Mi club de fans es un lugar especial para todos mis maravillosos fans donde publico contenido exclusivo solo para ellos. ¡Suscríbete para ver lo que nadie más puede ver! ¡Si te unes como Lord o Prince, podemos chatear de un lado a otro en messenger! ¿Quieres hablar conmigo cuando no estoy en línea?

00:59
fingers in my delicious ass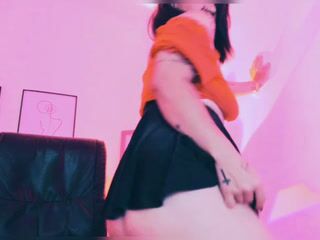 00:29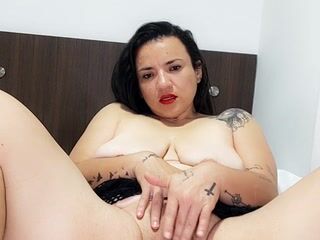 00:29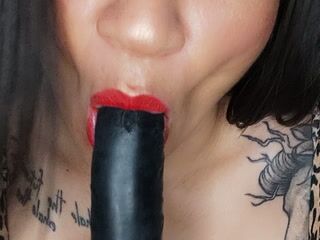 00:28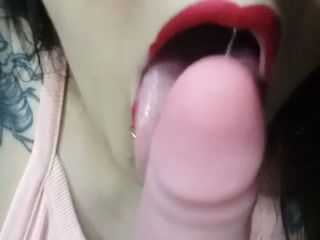 00:36

00:40
See all 57 videos